Dr. Jose F. Moreno Receives Praise and Criticism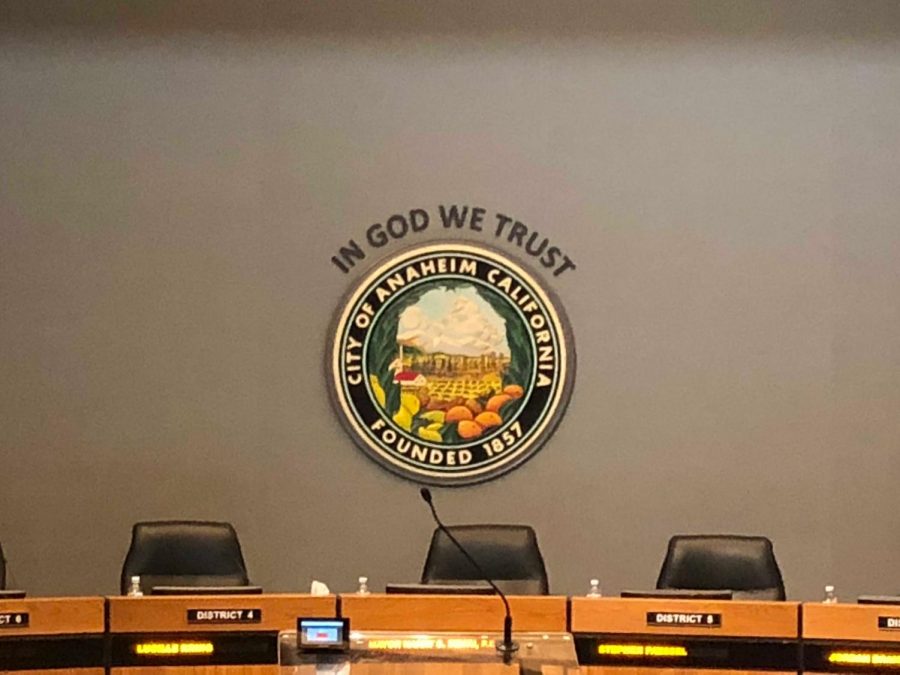 On January 29, Anaheim City Council members attended the weekly council meeting at City Hall discussing the current situations within the community. However, as the public comments portion proceeded, multiple residents took the opportunity to comment on Dr. Jose F. Moreno's use of civil disobedience.
According to the OC Register, "About 20 people, including Councilman Jose Moreno, were arrested in Anaheim on Thursday, Jan. 24, as they blocked traffic during a protest for higher wages for the city's hotel workers." Moreno's act of civil disobedience was often referred back to throughout the public comments. Multiple individuals took to it as a sign of bravery, however, there were a couple who would disagree.
Julie Brunette, a resident, took the stand to call out Jose Moreno for "disrespecting" his colleagues and passionately asks Mayor Harry Sidhu to impeach him. Brunette bluntly tells Moreno, "You're an embarrassment, that's why you're sitting in the corner." As she finished and walked out of the room, she was booed by the crowd.
On the other hand, Martin Lopez, one of the many commenters asked the crowd to stand in support of Moreno. Most of the crowd, not falling short, stood clapping and shouting, "Sí se Puede!" He directly thanked Moreno from the bottom of his heart for being involved and supporting hotel workers. The support was cut off as Mayor Harry Sidhu told Lopez that this movement was not appropriate and to refrain from asking the audience to participate.
Moreno thanked all those who showed their support and actively listened to all the received criticism. The councilmen and councilwoman including the Mayor decided to move on from the public comments and continue with the agenda.