¿Extraterrestres o algo más?
Los astrónomos publicaron información de señales misteriosas que provenían de una galaxia lejana, que fue recogida desde un telescopio en Canadá. La fuente de las señales es desconocida, pero se puede rastrear hasta aproximadamente 1.500 millones de años luz de distancia. Estos fueron Fast Radio Burst (FRB) que se repetirían.
Esta no fue la primera vez que sucedió algo así. La primera vez que se descubrió FRB fue en 2007, pero el origen de esos FRB es aún desconocido. Las señales están demasiado lejanas para que los científicos puedan determinar si son naturales o artificiales.

Breakthrough Listen con $100 millones en fondos y miles de horas de investigación, es conocida como una de las búsquedas más completas de comunicaciones extraterrestres hasta la fecha. La IA de Breakthrough Listen se conoce como deep learning (aprendizaje profundo), y están entrenando el algoritmo de aprendizaje profundo para buscar más FBR. La IA fue entrenada a clasificar 400 terabytes de datos, lo que equivale a 40,000 horas de video 4k. Por ahora, IA sólo puede buscar a través de datos, pero eventualmente podrá hacer mucho más gracias a los avances en la tecnología.
"Es extraño," dice Emiliano Olmeda, un estudiante de Anaheim High School, "eso no parece natural." Al contrario, algunos lo ven como algo más complicado. "Está planeado," dice Brandon Saucedo, un estudiante de Anaheim High School, "En retrospectiva, no sabemos lo que hace la gente." No hay una manera determinada de ver esta situación, pero todo lo que se puede hacer es seguir investigando y aprender más sobre nuestro universo y los muchos mundos que nos rodean.
About the Contributor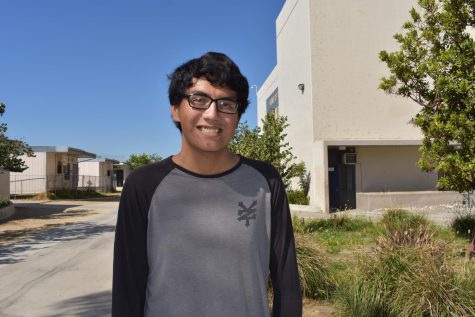 Abel Rosas, Digital Editor
Abel Rosas is a high school senior and reporter for Anaheim Exclusivo.  He specializes in the technical department. He has maintained many leadership...