Rami Malek: Don't Stop Him Now
Hang on for a minute...we're trying to find some more stories you might like.
On December 4th, the Golden Globe nominee list was revealed to the public. The categories ranged from the Best Motion Picture to the Best Television Show of the Year. However, everyone was surprised to see Bohemian Rhapsody nominated in two categories; Best Drama Motion Picture and Best Actor in a Motion Picture.
The movie Bohemian Rhapsody was released on November 2nd; however, due to its success, it was faced with competition from blockbuster movies such as Black Panther. The movie has also been nominated for Screen Actors Guild Award (SAG), Screen awards for Outstanding Performances by Cast and Outstanding Performance by a Male Actor.
Rami Malek, the actor that played Freddie Mercury, was nominated for the Best Actor in a Motion Picture. Malek has revealed to have gone through a lot of preparation to capture the essence of Freddie; however, Malek has said that he did not want to copy Mercury exactly. In a recent interview, Malek said, " I'm very conscious of never wanting to mimic him." He has constantly praised Mercury and had said that there can only be one Freddie Mercury.
      Malek has a very busy couple of years, from the success of Bohemian Rhapsody to his Emmy winning show "Mr. Robot."  In that show, Malek is the protagonist; the first ever Egyptian protagonist in an American TV show. The show focuses on a young man, Elliot Anderson, a talented hacker that wants to get rid of a huge company E Corp. "Mr. Robot" has received numerous nominations and has won many awards; they are set to film Season 4 next year. Malek's performance as Elliot Anderson and Freddie Mercury has gained him a lot of popularity.  
1) Image, property of commons.wikimedia.com
About the Writer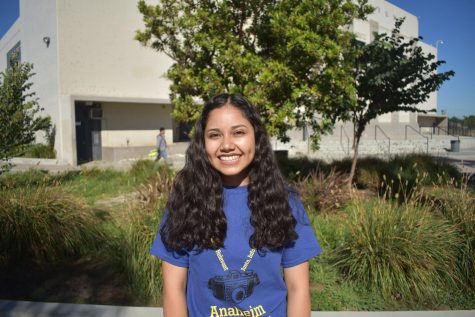 Karina Hernandez, Reporter
Karina Hernandez is a senior at Anaheim High School, and is a reporter for Anaheim Exclusivo. She is an active member of the GOLD club.