La Asociación de los Maestros Secundarios de Anaheim le brinda apoyo a Tom Umberg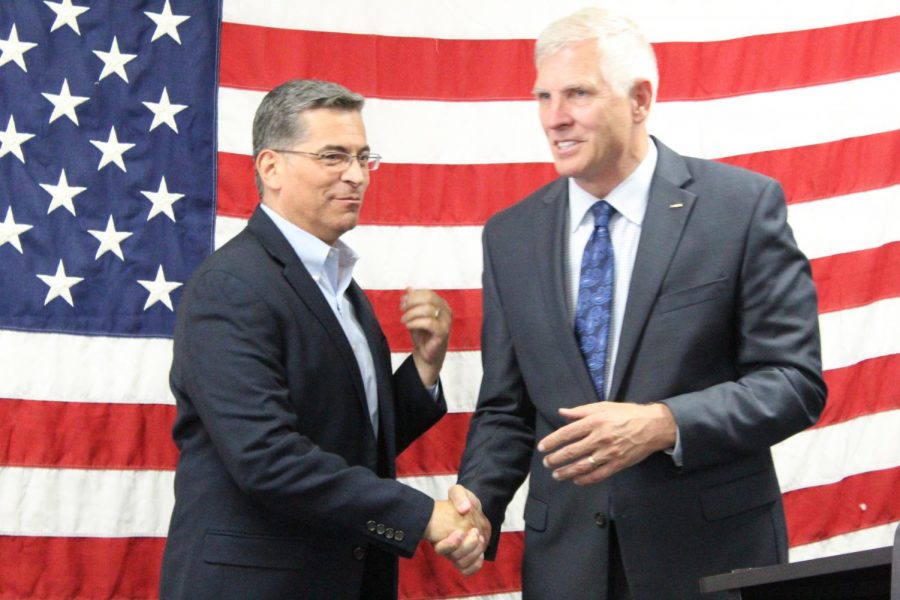 La Asociación de los Maestros Secundarios de Anaheim le brinda apoyo a Tom Umberg
Hang on for a minute...we're trying to find some more stories you might like.
El 12 de octubre, Tom Umberg, el candidato al senado estatal, se presentó en la oficina de la Asociación de los Maestros Secundarios de Anaheim (ASTA). Al entrar en el cuarto apartado para su discurso, era obvio que Umberg gozaba de gran apoyo de la comunidad, especialmente de la comunidad latina.
Xavier Becerra, el fiscal general de los Estados Unidos, elogió a Umberg presentándolo como un "guerrero" y un gran amigo, especialmente en el clima político del presente. El candidato subió al podio y empezó su discurso sobre la importancia de la camaradería. Prometió apoyar a la gente, especialmente a la comunidad latina. En 1988, la ciudad de Santa Ana estaba pasando por un tiempo difícil, relato. Durante ese espacio de tiempo, Umberg llenaba la posición de fiscal federal y cuidaba de posible discrepancias y anormalidades durante las votaciones. Fue por eso que recibió varias llamadas en las cuales se le decia que habian policias que prohibían que los latinos votaran.
Cuando Umberg llegó a Santa Ana y vio que era tal como le habían dicho, se volvió resoluto a apoyar a la gente siempre para asegurarse que sus derechos nunca les fueran negados. Sin embargo, él admitió que, sin apoyo, había poco que él podría hacer. Umberg reconoció a los simpatizantes que fueron de puerta en puerta y lo han apoyado en su campaña y les agradeció su arduo trabajo. Los presentes aplaudieron, gozosos.
Entre esos presentes, estuvo la señora Isabel Garcia. A pesar de sus 86 años, García ha estado muy involucrada en su comunidad. Ella expresó el gusto que le da conversar con los muchachos jóvenes y que le interesa apoyarlos. Por eso, ella apoya al candidato Umberg. "El señor se preocupa por los chicos de la escuela," dijo con una gran sonrisa y su acento argentino.
De hecho, la mayoría de sus seguidores comparten la misma opinión. Por ejemplo, la directora asistente Gloria Alvarado expresó que Tom Umberg es una hombre que se involucra mucho en la comunidad y conoce el esfuerzo de la clase laboral. "Tenemos que tener gente que entienda la necesidad del trabajador, que sepa que se nos tiene que tratar con respeto, dignidad y que nosotros contamos con poder mantener a nuestros hijos bien," dijo Alvarado.
Steven Mai, un soldado activo en el National Guard, apoyó las propias palabras de Alvarado con su propia experiencia. "Es un hombre militar y ha dicho que peleará por los veteranos a un nivel estatal, nos dará más atención y hasta nos mandara recursos en mi unidad en Los Alamitos. Peleare por este hombre. Se me hizo genuino como persona y hasta pasó bastante tiempo hablando conmigo como un ciudadano regular, una person regular mientras otros no lo hacen… es un hombre humilde."
El 6 de noviembre es una fecha crucial para la política estadounidense. Los entrevistados y los discursantes presentes durante esta conferencia enfatizaron la importancia de apoyar a los candidatos. El tomar el tiempo a conocer a los candidatos es crucial. Solamente así la persona que votará podrá tomar la decisión que ellos creen es la correcta.  
About the Writer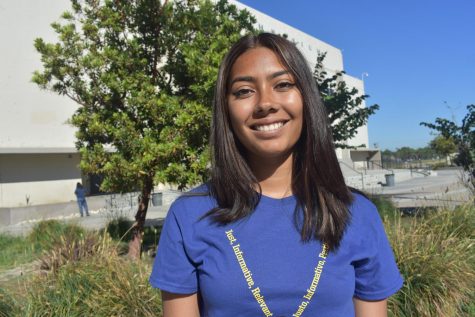 Vanessa Sanchez, Editor-in-Chief
Vanessa Sánchez es una estudiante del doceavo grado de Anaheim High School. Ha sido parte del Dual Language Academy desde el séptimo grado. Sánchez...