Children Love Our On-Campus Preschool
Hang on for a minute...we're trying to find some more stories you might like.
Anaheim High School has a North Orange County ROP Preschool on their campus for toddlers of ages three to five to enroll in. They can attend the morning session from 8:30 a.m. to 11:30 a.m., or the afternoon session from 11:45 p.m. to 2:25 p.m. In this preschool, the toddlers interact with their teachers and high school students who teach them arts and crafts, how to spell their names, and nursery rhymes. The high school students also read to the toddlers and teach them manners.
Preschoolers participate in many activities during their session.  They get the freedom to design anything they desire during art sessions, and are praised for their product. Furthermore, they have the opportunity to interact with other toddlers. This interaction is based on respect, which they learn from the teachers and high school students. They have a positive learning environment which is meant to be fun and educational. According to four-year-old Isabel Loera, the things she enjoys most are "playing in the sand and playing in the bicycles and houses." She also enjoys playing inside. Every activity seems to be her favorite.
However, she is not alone. There is a diverse amount of activities available to the toddlers to make every day in school entertaining for them. This makes the children excited to return the next day, as Isabel confirmed. This prepares them for kindergarten as they become more emotionally independent from their parents, and become accustomed to a classroom setting. The preschool sets children up for success in their academic future.
The NOC ROP Preschool Program is taking applications.  This is a low cost program available to our community. For more information call: 714-502-5800.
About the Contributors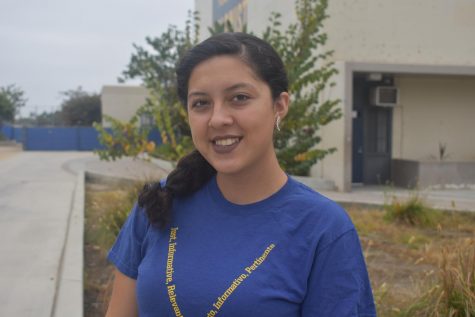 Jesenia Vargas, Reporter/Editor
Jesenia De Jesus Vargas-Sandoval es una estudiante del doceavo grado en la preparatoria Anaheim. Ha tomado parte del Dual Language Academy desde el séptimo...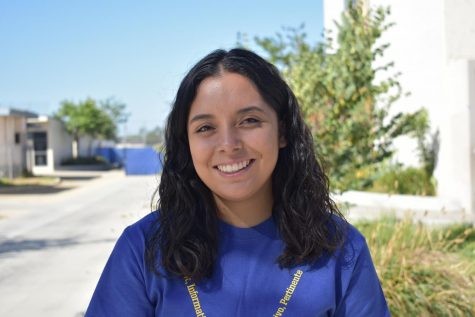 Mathilda Gonzalez, Reporter
Mathilda Gonzalez es una estudiante de Anaheim High School que está en el doceavo grado. Ella ha estado en el programa de DLA (Dual Language Academy)...