Ready…Set…Pose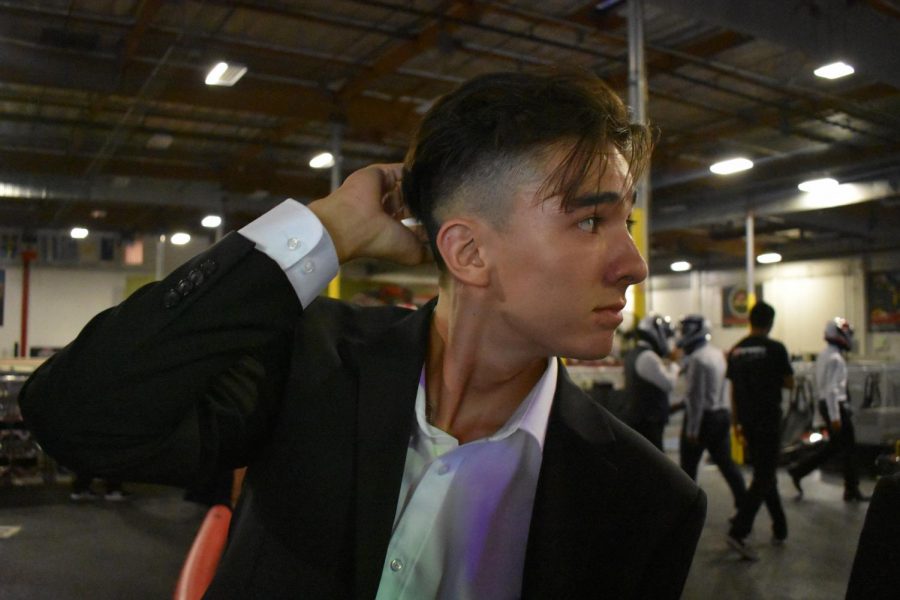 On September 15, male colonists strutted across the K1 Speed floors, an indoor Go Kart location, during the Homecoming dance with the latest fashion styles.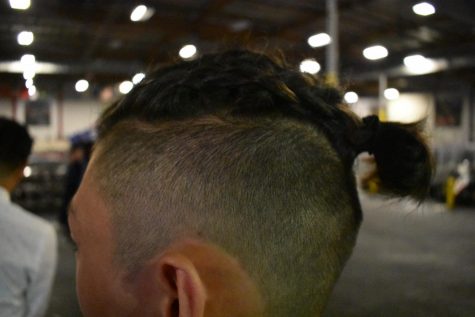 Sean Park, a senior at Anaheim High School, styled his hair with a braided man bun that he accentuated with a high fade. His hair stylist, Mary Chinn, a junior, is credited for the neatly braided and tied bun. Mary's brother, Daniel Chinn, a senior, showed off his $600 suit made by the brand Theory. He decided to button up the shirt and tuck it underneath his suit pants, leaving the top button undone as his trademark. As to why he wore the suit, Chinn states that although he went solo to Homecoming, he's ¨got to look fly."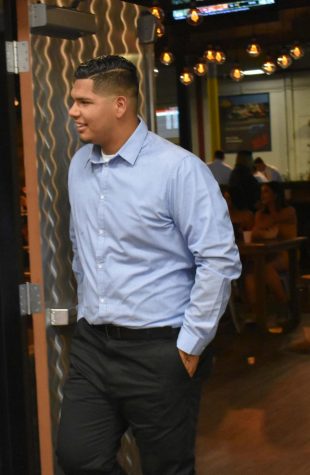 Ace Manley, a junior, wore a small checkered white and grey long sleeve dress shirt from Calvin Klein tucked into his dress pants. Adding a black necktie, he finalized the outfit with a clip that attached it to his shirt to keep it in place.  Similar to Manley, Carlos Vivas, a senior, tucked in a sky blue long sleeve dress shirt under his black suit pants, giving off a more business casual feel, while styling his hair with a simple yet slick comb over.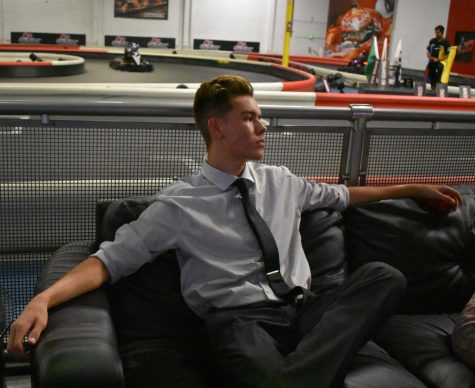 With different styles and looks, these male colonists defined 21st-century Homecoming attire, giving future ideas and combinations for dances to come.
About the Photographer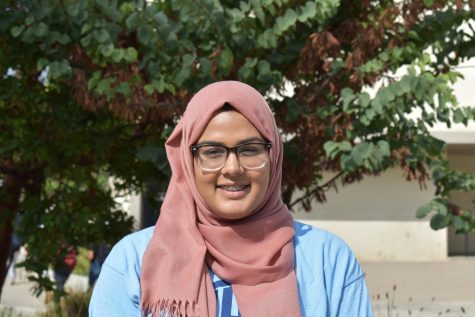 Sahar Alfatlawi, Editor in Chief of English
Sahar Alfatlawi is a senior Anaheim High School and is working as Editor in Chief of English in this year's newspaper. She writes the English Editorials...