Challenging Gender Roles and Stereotypes
December 17, 2018
With the slow but steady progression in our society, we have seen a number of things changing and challenging previous gender roles and stereotypes. With the recent and sudden growth of the beauty guru community, boys wearing makeup has become a common sight.
Here at Anaheim High School, Enrique Andrade Esquivel (here on out referred to as ¨Quique¨) is a prime example. He is known for the flawless makeup he wears on a daily basis, never missing a single day and the feminine clothes he enjoys sporting.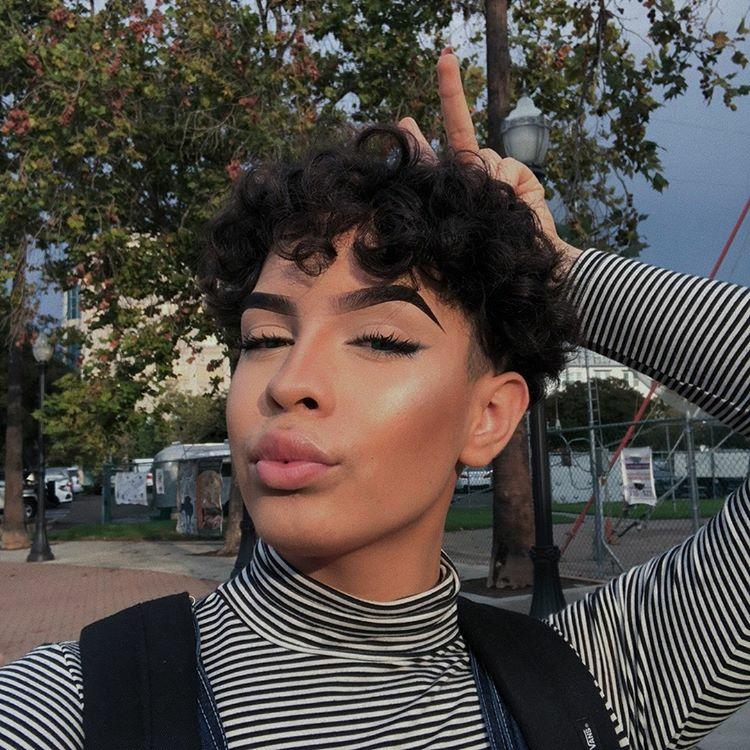 He first started wearing makeup during the middle of 7th grade because of the confidence it gave him. It made him stand out and served as an outlet to express his creativity to the world. The same goes for his clothes.
When asked about what kind of style he has or goes for, he replied, ¨I think my style is very out there, I don't fall in a certain category because I like wearing what looks good on me and… makes me stand out… I can be preppy and glam but I can also be dark and a little goth, but it all depends on the situation and my mood. It's very androgynous.¨
To most, this might seem contradictory or unusual, but Quique owes this to his main inspiration: skater styles, and some gothic elements. Of course, he adds his own twists to his outfits saying that he likes to ¨try wearing things other people wouldn't think of wearing¨. Similarly, much of his makeup is drag queen inspired because he loves the dramatic aspects of their looks. He loves experimenting with new types of makeup and emphasizes the importance of primer in a look and carrying extra makeup in case any smudges happen. Quique also largely advocates for a good skin care routine at the end of the day after removing makeup to prevent breakouts and is a firm believer in waterproof mascara´s ability to ¨hold the lashes longer¨.
As a boy who is breaking a lot of societal restrictions and impositions, Quique is aware of how difficult it may be for other males to dress as they like and branch out in their style. Regardless of the way they dress or would like to, his advice to them is that they be themselves and wear whatever it is they want. Bringing back trends or starting trends are always good ideas if you want to stand out and be different from the crowd.
In fact, perhaps no one knows ¨standing out¨ as much as Quique does. This past Halloween, he won the costume competition during first lunch. His drag costume was liked by many and the attention he garnered was immense. He expressed his happiness when asked how he felt: ¨I felt like the effort I put into my costume was worth it because I liked it as much as others did. I was happy about it because I´ve never gone out like that, so I knew people were talking about my costume.
Take a look at his mind-blowing costume.