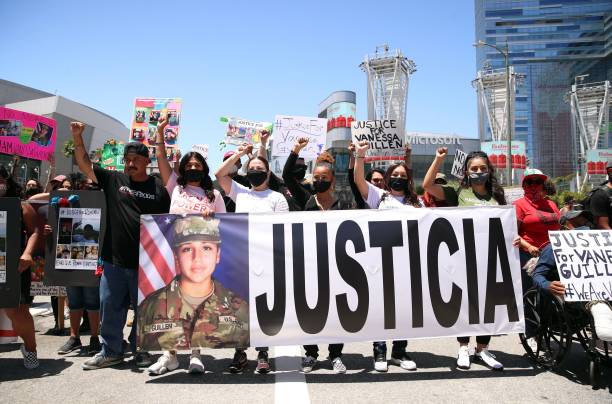 Getty Images
With the uprise of incidents which include the allegations of numerous rape incidents at the local Fullerton bar, JP23, the tragic Gabby Petito case, the ongoing oppression of women in Latin American countries, women find themselves in a position where they fear becoming victims of femicide.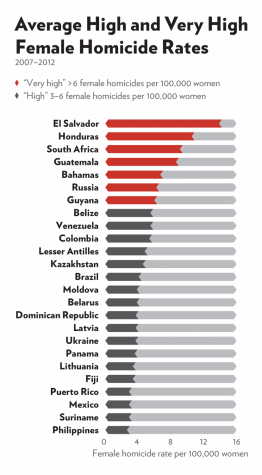 The issue of gender-based violence is a human right that is constantly overlooked around the world. According to a Gendered Analysis Of Violent Deaths made in 2016, Latin America and the Caribbean hold the highest femicide rates globally. Countries like El Salvador and Mexico, which undergo narcotic trafficking and high crime rates, also follow machismo culture. 
In Mexico specifically, the Femicide Observatory, a coalition of 43 groups that register crimes against women, found that only 16 percent of female homicides in 2012 and 2013 were classified as femicides. Out of these cases, only 1.6% resulted in convictions. On the other hand, only 12 percent of those cases were reported. In most of these cases, the perpetrators were the community's judges, prosecutors, lawyers, or police officers. 
Taking on the perspective of a male on the issue of femicide, a student of Anaheim Highschool, Eros Pineda, gives his statement, ¨I feel very deeply as no one deserves to be discriminated against to the point of genocide, such as femicide. Women should not be dying no matter their beliefs; they are people and deserve to be treated with equality and respect and not be compared to males. If the roles were reversed, I would want women to vouch for me.¨
Cases concerning sexual assault have risen over the years allowing women, and men, to raise their voices and break their silence on personal experiences. A small-arms repairer in the 3rd Cavalry Regiment, Vanessa Guillen's death, caused an uproar in the United States after being murdered within the military base, Fort Hood. 
At twenty years old, Mexican American army specialist Vanessa Guillen disappeared from Fort Hood on April 22. Her dismembered and burned remains were found two months later, on June 30. After a federal complaint was enacted,  it was confirmed that fellow soldier Aaron Robinson, who committed suicide after the murder, was guilty of the death of specialist Guillen.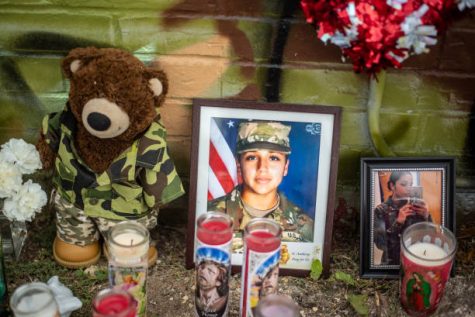 Vanessa Guillen's family, along with activists, demanded an investigation into Fort Hood after a year of continuous violent deaths, suicides, and complaints of sexual harassment towards women in the military base. As a result of the investigation on the nation's third-largest Army base, Fort Hood, the investigation's findings reported that fourteen army officials, including high-ranking leaders, had been suspended or fired after discovering major misconduct within the base. 
This specific case brought many to wonder about the treatment of soldiers, specifically female soldiers within military bases. Besides the risks of being in the United States military, women fear the potential violence seen within military bases.  
Expressing her opinion on the leading cause of femicide, Janet Rodriguez states that she believes "…it has to do with men needing to assert their dominance over women and having to assert this dominance through physical violence. They target women because they fear they will become inferior or because they do not want equality for them. They like the sense of power they hold over women, and unfortunately, killing them gives them that satisfaction."
Taking advantage of social media's influence, Samantha Velasquez took the opportunity to post about her experience with Fullerton's JP23 bar. Claiming to have been drugged on August 01, later raped, and left near the Metro. Her story became viral and began an uprising of women who claimed to have undergone the same experience in the same bar. Through numerous social media platforms, women came up and raised their voices and demanded the shut down of the bar. Protests were held outside the bar. 
Responding to the issue, the JP23 bar owner released surveillance footage that influenced individuals to believe Vazquez had been at fault for the assault. In response to the security footage, Vazquez demanded the footage of her as she is being drugged be released. After her response, the surveillance images were later deleted, which raises questions about the case. 
Further drawing attention to gender-based violence within the United States, the heartwrenching case of Gabby Petito has brought light to issues of missing persons domestic abuse. Annually, the statistics for the FBI reveal that the vast majority of homicides against women are by current or former intimate partners. According to the CDC, homicide is the fourth leading cause of death for women and girls between the ages of one through nineteen; and the fifth leading death to women between the ages of twenty through forty-four.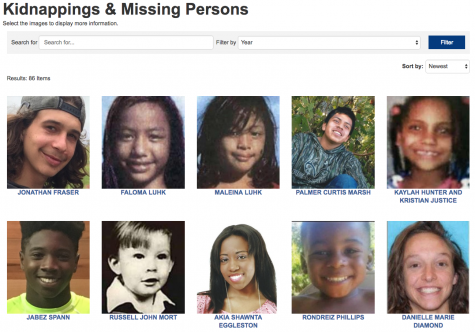 In an interview with Gloria Cadenas, mother to an only child, a daughter, exclaims that "there is a lot of vulnerability in the United States when it comes to the protection of women; I would like for stricter laws to be imputed.¨
Those who are expected to protect women will usually side with the perpetrators disregarding the woman's point of view. With the argument that women are sensitive, regardless of obvious cases of abuse, gender bias plays a big part in the continuous femicide around the world. 

Sources:
765 Fullerton bar suing woman who claims she was drugged at bar and later raped
https://www.foxla.com/news/fullerton-bar-suing-woman-who-claims-she-was-drugged-at-bar-and-later-raped
JP23 owner release of new surveillance video raises questions
https://fullertonobserver.com/2021/08/31/jp23-owner-release-of-new-surveillance-video-raises-questions/
FBI Missing/Kidnapping list
https://www.fbi.gov/wanted/kidnap
Femicide Is a Growing Issue in the United States(Vanessa guillen)
https://www.teenvogue.com/story/femicide-is-a-growing-issue-in-the-united-states
Gabby Petito case: Dispatch recordings show Utah police were told male struck female
https://www.foxla.com/news/gabby-petito-case-dispatch-recordings-show-utah-police-were-told-male-struck-female
Femicide and International Women's Rights
https://theglobalamericans.org/reports/femicide-international-womens-rights/
Gabby petito
https://krcgtv.com/news/local/missouri-missing-founder-discusses-how-the-gabby-petito-case-impacts-other-missing-persons