Tension Between Anaheim Council Members and Residents Still an Issue
On Tuesday, November 19th, the city council, Mayor Sidhu, as well as the members of the community, gathered at City Hall to discuss the pressing concerns in the city of Anaheim.
 While a routine meeting, there was still much security for the safety of those who attended the meeting. Standing outside were several police officers checking people's bags and making them go through a metal detector. Inside the City Hall, there were a couple more officers in the back and every doorway. Throughout the meeting, the issues discussed were about security and homelessness.
Richard Rodriguez, a speaker during the meeting, spoke up about a situation that occurred to him. He stated that he was followed by a security officer after a city council meeting. He said that he was harassed at his home address. The security officer who had a firearm yelled insulting things to the man. He continued saying that he had called 911 asking for help, but no help was ever sent; instead, the officer left and came back with another security officer who harassed him as well. Rodriguez was clearly outraged by the issue; after an apology by the mayor, he was asked to step down since his time was over. He finally stepped down. 
Members of the community went to discuss pressing issues that they believed needed to be addressed in their community to improve it.  Kenneth Batiste stated, "Community is a reflection of our country." which shows that the intention of these residents of the area was not just to go and be hostile to the city council but rather to help state their concerns hoping to make a change. 
  An issue that was continuously brought up was homelessness since it affects so many residents of the area. With "12% of students in Anaheim elementary are considered homeless," it's clear that the homeless population is increasing. Many like Thomas Fielder, resident for 25 years, feels like nothing is being done to help these students as well as many more homeless people of our community. 
A resident of the area, Honda Moynihan, brought up the security that was added just to get into the city council meeting. She felt as if it was a bit over the top and unnecessary to have that amount of security an even saw it as a danger since a simple misunderstanding can lead to more serious issues. 
About the Writer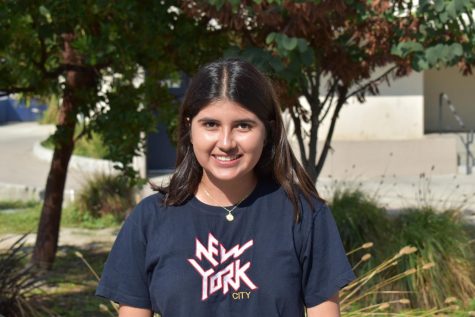 Daniela Hernandez, Reporter
Daniela Hernandez is a senior who has been actively involved in the Dual Language Academy for 6 years, Puente for 3, and in the Anaheim HS band for 5 years....