Billionaire Bloomberg Announces his Run for President
Former New York City mayor and billionaire businessman Michael Bloomberg announced his run for the presidency in the 2020 elections. In March, he said he would sit out the race, but it appears he's serious about running this time around.
It's easy to see why he is a Democrat; he is a climate crusader and has a terrible record when it comes to abortion and Second Amendment rights. However, it's clear why some Trump supporters would take his side since he served three terms as mayor of New York City as a Republican. It wasn't until October 2018 that he changed his party affiliation to Democrat and donated millions of dollars to Democratic candidates.
Aside from serving as mayor of New York City, he is the founder of Bloomberg LP, a software and media company based in Manhattan. Since leaving office, he's been dedicated to Bloomberg Philanthropies, an outlet for all his charitable giving. The Chronicle of Philanthropy listed him as the second-most generous philanthropist of 2018.
What separates him from the other candidates is that he would be an effective president, rather than just a progressive figurehead. He has an excellent record in office as mayor, an executive accomplishment more noteworthy than Joe Biden. He is also a sensible figure that has criticized Medicare-for-all and Warren's proposed wealth tax, which would appeal to the less radical suburban Trump supporters.
His attitude towards Trump is all the more appealing to Democrats. He's criticized him on immigration and climate change, as well as other economic issues concerning China. When Donald Trump was newly elected, he asked for Bloomberg's advice on governing; he replied: "You don't know anything about government. Hire people who are smarter than you."
The Democratic party is currently divided amongst itself and needs reform. Donald Trump's election shows the state of despair our country is in. According to Kevin D. Williamson from National Review, "Losing again to Donald Trump might be what it takes for the Democrats to start thinking again. But if they'd rather not go through that, then they could do worse than Bloomberg."
About the Writer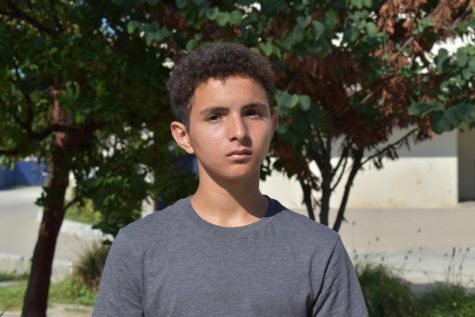 Diego Alvarez, Public Relations Officer
Diego Alvarez is a sophomore at Anaheim High School. He is involved in marching band and plays the trombone in his school's wind ensemble. He enjoys reading...