California Obtiene las Almas de Caballos
Hang on for a minute...we're trying to find some more stories you might like.
 Recientemente han habido muertes de caballos alrededor de California. Después de las carreras, los caballos empezaron a colapsar y a morirse. Los jinetes no sabían qué era el caso, y aún más los que veian las carreras. ¿Era una fenomena supernatural? ¿Era sabotaje de alguien que les desea mal a sus jinetes y sus caballos? La respuesta les sorprenderá y los dejará boca abierta.
El maltrato de los animales es inhumano. A nadie les gusta la idea de animales preciosos que caigan a las manos de los humanos y de sus jinetes crueles. Cuando buscaban las razones en porque se estaban muriendo los caballos de carrera, encontraron que los mismos jinetes les estaban dando drogas. Les estaban poniendo drogas en sus alimentos. Pero no de cualquier droga, sino drogas que ayudaría al caballo a ganar la carrera. 
La lista de las drogas consiste de: Etorphine, lo que viene siendo una  droga tranquilizante que usan en los elefantes y otros animales para calmarlos y ponerlos a dormir. Si es usadoaefectivamente, la Etorphine calma los músculos de los caballos para que puedan correr por más tiempo. Butazolidin es una droga que contiene efectos antiinflamatorios y analgesicos para que los musculos no se hagan tensos y que no sientan dolor.
Usando estas drogas, los caballos no sienten el dolor ni el cansancio de correr por mucho tiempo. Pero cuando las drogas se acaban, y pierden sus efectos, los caballos entran en una gran conmoción, porque los efectos de haber corrido en la carrera les da en un solo golpe. Con tanta fatiga, y nada para combatirlo, los caballos acaban muriendo por haber trabajado mucho. Pero, qué pasa con los jinetes que fueron responsables de haber contaminado la comida de sus caballos?
Las autoridades no hicieron nada con los que contaminaron la comida de sus caballos. Si no que quisieron mantener los resultados de los exámenes de droga confidencial. Las autoridades y Rick Baedeker, el director ejecutivo de CHRB dijeron que era mejor si se olvidaran estos casos. Lo que más enoja de todo esto, es que los responsables de haber contaminado la comida de los caballos no van a sufrir algún castigo. Los peor que les pasó es que los descalifican de la carrera. La Senadora Dianne Feinstein quere pasar una ley que prohibe el abuso de caballos. Preguntó, "Cuántos más caballos tienen que morir hasta que alguien tome pasos concretos para hacer algo sobre este maltrato?"
About the Writer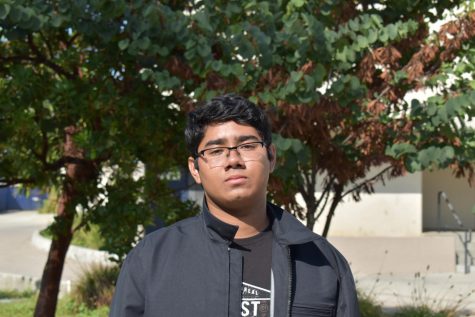 Jacob Sanchez, Reporter
El pasatiempo que  Jacob Sanchez realmente disfruta es dibujar, ya que es lo que realmente le apasiona y siente tener un gran talento. Este año espero...