Al cielo llega la cumbia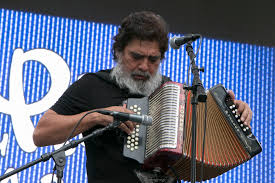 Hang on for a minute...we're trying to find some more stories you might like.
"Los caminos de la vida no son lo que yo esperaba…" Como dice la canción los caminos de la vida son muy inesperados, a los sesenta y seis años fallece "el rebelde del acordeón" Celso Piña. 
Celso Piña ha muerto. El músico fue rápidamente ingresado al Hospital San Vicente, en Monterrey a causa de un infarto. Aunque su familia actuó con mucha rapidez, no se pudo hacer nada y tristemente murió. Aunque el no se encuentra físicamente con su público sus mezcla de géneros continuarán su legado. 
A muy corta edad Piña comenzó su carrera dando serenatas a todas las chicas de su comunidad. Sus tres hermanos y Celso comenzaron a robarles el corazón a todas las chicas tocando música regional. Al recibir su primer acordeón se entregó a la música de lleno. 
Piña fue muy innovador con su música. Él aprendió sobre la música que estaba de moda y le daba su propio toque. Hizo mezclas antes nunca hechas, norteñas, sonideros, y hasta rap. El buscaba formas de atraer a nuevas generaciones mientras seguía satisfaciendo a sus fans de toda la vida. 
Ahora es tiempo de despedirnos de Celso Piña pero no de su buena cumbia. A través de su música seguiremos recordando al " rebelde del acordeón." La música de Piña le trajo felicidad a los que estaban sufriendo ya sea de una muerte, por la violencia, o por un gobierno corrupto.
La música transporta a todos. Mientras escuchas el bello ritmo de la cumbia te transportas a ese lugar donde eres más feliz. Te olvidas de los tiempos difíciles y entra un poco de paz a tu ser.
La música de Celso era escrita para todos, no se excluye a nadie. Celso Piña es un gran icono e impactó a este mundo positivamente. Celso Pina será recordado hoy y para siempre. 
About the Contributors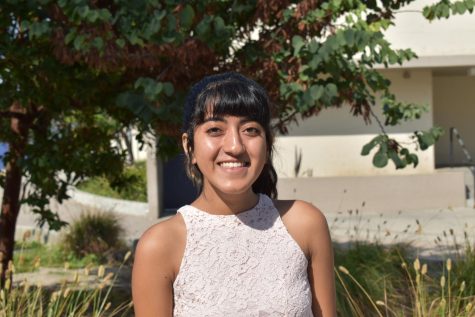 Carolina Herrera, Reporter
Carolina Herrera is a junior at Anaheim High School. She is one of the Vice President's of the Puente Club where she encourages her peers to work hard...