Oscar Gonzalez Debuts with Poston Experience
Danced by: Anaheim High School Dance Production Choreography by: Dance Director, Oscar Gonzalez "Cherry Blossom"
Hang on for a minute...we're trying to find some more stories you might like.
On Saturday, August 24 at Anaheim High School's Cook Auditorium,  a memorable collaboration between the Muzeo and Anaheim High School's Dance Production worked to create the Poston Experience. 
The experience brought back a critical time in history that was forgotten but many. However,  recent events in our nation have forced many to look back.
The collaboration helped bring back the story of many Japanese- Americans who were incarcerated and sent to isolation by their own country. The Poston was an unincorporated community located in La Paz County, Arizona. 
The event presented a video created by the Dance Production and directed by our dance director and alumni Oscar Gonzalez.  The Poston Experience is also Gonzalez's debut as dance director at Anaheim High School.  Gonzalez follows Ms. Elder's (former Anaheim HS dance director) footsteps of activism through the arts.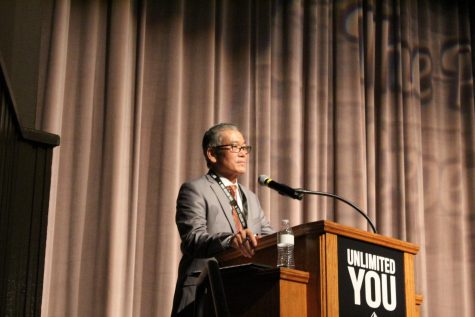 Superintendent Michael Matsuda, whose family was interned, welcomes the audience.
When asked about the differences between being a student to being an instructor at this school, Gonzalez stated, ̈Now I  am someone that people come to for help and someone that my students can look up to.¨
The Poston Experience being Dance Production's first performance demonstrated his strong capacity as a dance director and set a high bar for future performances.
Gonzalez shared that for a first performance, they followed an unusual process. The entire process was very rushed, however, they managed to overcome and create a powerful video, ¨The class had a very limited time to learn the choreography, film the video, and edit.¨
Mr. Gonzalez hopes to continue challenging his dancers to get them to express their feelings during each performance and perfectly capture the emotion.
We are excited to attend future performances from our dance team and hope to see Mr. Oscar Gonzalez's creativity come to life. 
About the Contributors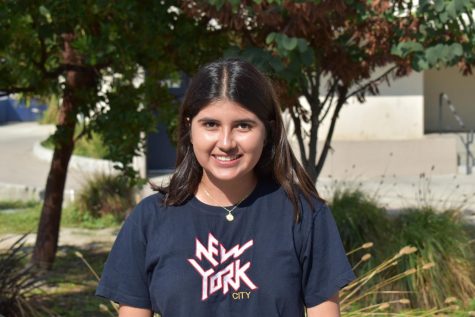 Daniela Hernandez, Reporter
Daniela Hernandez is a senior who has been actively involved in the Dual Language Academy for 6 years, Puente for 3, and in the Anaheim HS band for 5 years....