Behind the Scenes of a School Dance
Hang on for a minute...we're trying to find some more stories you might like.
As the new school year starts the hard-working and driven ASB members work as hard as they can to provide students with the ultimate experience at their Back-to-school dance, and when it comes to school events, nobody thinks about how these events were set up. Meanwhile, ASB is moving in the shadows to make sure you have the time of your life in High School.
We asked two ASB members what it takes to set up a dance, how long does it take, and is all the hard work put into setting up the dance worth it. We interviewed Kevin Torres, Commissioner of Athletics, who said, "Usually it takes lots of energy in order for us to set up on time." Torres explains that when they see how excited students are,  it makes them even more excited.
Samuel Magana
Kevin Torres also stated that it takes ASB about a week in advance to make all the decorations and about an hour to set them up. He also explained, "Having people enjoy an event that you helped put together is very rewarding." 
When we asked the second ASB member Karissa Cassas, Commissioner of Prep, how long it took she said, " To set up a dance they need a lot of planning and organizing in advance" and that "it takes a lot of time out of the day." Luckily ASB has committees that are in charge of specific things. Casas estimates that it takes a month to start gathering and preparing everything and about two hours to set up and decorate.
Juan Ramos
Karissa also said that the work is worth it because seeing the expressions and joy in everyone makes her feel "rewarded by the people who are grateful for what ASB does." Which goes to show that ASB moves in the dark so the students can have an amazing time at Anaheim High.
About the Writer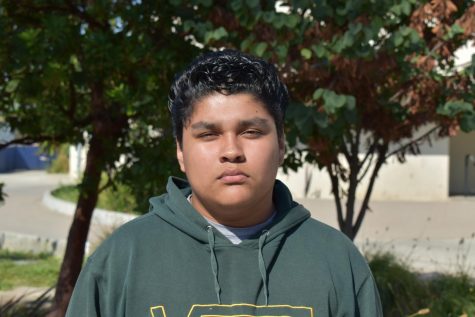 Jacob Quintero, Reporter
Jacob Quintero tiene 16 años y esta en el onceavo grado. Le gusta ver el fútbol, el fútbol Americano y de vez en cuando jugar los dos deportes. Disfruta...