Las futbolistas de Anaheim HS se despiden despuės de una temporada exitosa
Hang on for a minute...we're trying to find some more stories you might like.
Las jugadoras del equipo de fútbol femenil en Anaheim High han tenido una temporada exitosa. Hasta el pasado Martes habian sido invictas cuando las atletas recibieron su primera pérdida de la temporada. El jueves, 31 de enero, las seniors del equipo jugaron su último juego representando a la escuela.
El equipo jugó contra Katella, con deseos de obtener un espacio para jugar en CIF. Las jugadoras no se contuvieron mientras corrían y se deslizaban por el lodo. Durante el primer tiempo, Anaheim empezó fuerte, y estaban ganando 1-0. Pero, el primer tiempo terminó con un empate. Katella continuó anotando en el segundo tiempo, y ganaron 3-1.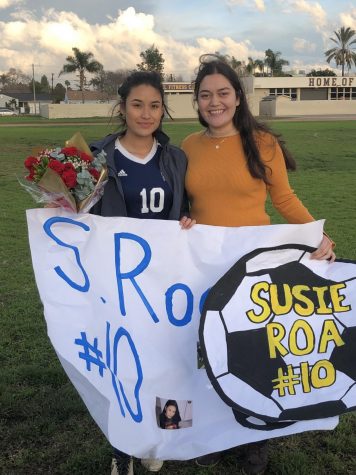 Anaheim califico para CIF, y su primer juego fue el miércoles, 6 de febrero. CIF organiza campeonatos estatales y regionales para escuelas privadas y públicas en California. Jugaron en la escuela contra un equipo de Coachella Valley, y perdieron 2-0. Como resultado, el equipo no avanzara a la segunda ronda de CIF.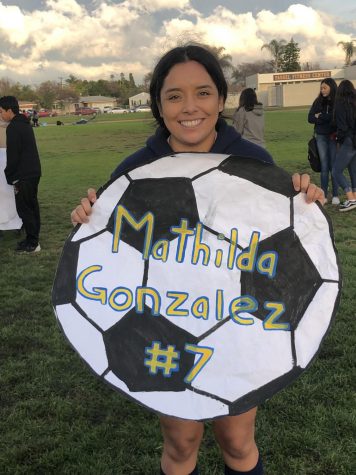 Courtney Carbajal es la capitan del equipo. Obtuvo esta posición desde su segundo año, y cuenta que su memoria favorita de sus últimos cuatro años jugando para Anaheim fue ser entregada la insignia de capitan, porque quería "atesorarlo para siempre". Ericka Andrade, estudiante del doceavo grado, dijo que el equipo tenía capacidad pero el juego no estubo a su favor.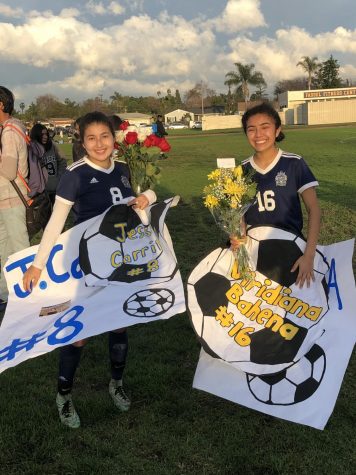 Cuando se les pregunto que si pudiero haber hecho algo para tener otro resultado, ambas estuvieron de acuerdo de que trabajaron mucho. Pero, contaron que el equipo había aprendido nuevas estrategias que podrían haber practicado desde el principio de la temporada. 
Las futbolistas tuvieron una temporada exitosa, debido a la dedicación y diligencia del equipo.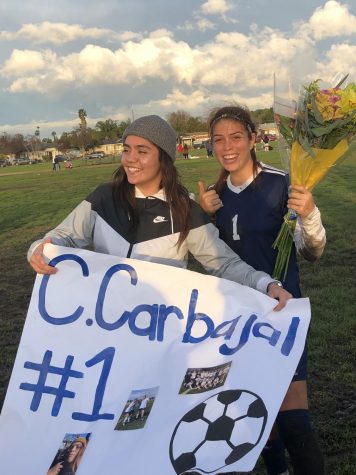 About the Writer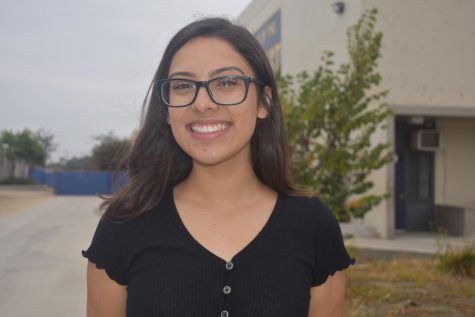 Nicole Naveja, Reporter
Nicole Naveja está disfrutando de su último año en Anaheim High School. Ha participado en el programa de DLA desde la primaria, y está en otros programas...