5 Royal Pregnancy Rules
Hang on for a minute...we're trying to find some more stories you might like.
A new royal baby is on the way! The Duke and Duchess of Sussex have announced their pregnancy.  They expect their first child in the spring of 2019. With Meghan Markle pregnant, she will have to follow these five royal pregnancy rules:
1. "Falling" Pregnant
Now that Meghan Markle is pregnant, she will have to follow many rules and traditions. The first tradition that she'll have to uphold is learning to use the term"falling" pregnant. This British term is used because one does not "get pregnant" rather, one will "fall pregnant." Many hear the term and are under the impression that she has fallen or gotten hurt, but she is simply just pregnant.
 No comfy shoes
When a woman is pregnant, her abdomen is not the only thing that swells. Feet usually swell-up and many women wear comfortable shoes like sandals. Meghan Markle will not be able to wear any comfortable shoes and her toes must always be covered. Toes must not be seen no matter how swollen her feet are.
No gender-reveal announcements
Royals must never reveal the gender of their child to the public before he or she is born. For example, when Princess Diana found out that Prince Harry was going to be a male she did not even tell Prince Charles. This tradition has been going on for various years and it is stated that there should be no public announcement of the child's gender before he or she is born.
No Baby Showers
In the United States, baby showers are very typical and common for a woman to have. However, the United Kingdom does not participate in baby showers. Royals state that they do not have baby showers because they are ¨very wealthy¨ and do not need any items. They also believe that a baby shower is inappropriate because there is nothing that they cannot go out and buy on their own.
 No home birth
Home birth was historically the way that the Royals would deliver their children. That all changed when Prince William was born at a hospital in 1982. Ever since William was born in a hospital, every royal baby after him has been born in a hospital as well. The hospital that assists in the birth of royal babies is St. Mary's Hospital in the Lindo Wing.
About the Writer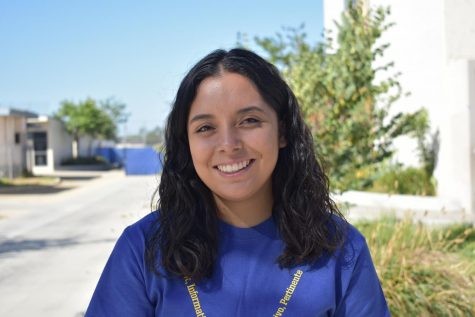 Mathilda Gonzalez, Reporter
Mathilda Gonzalez es una estudiante de Anaheim High School que está en el doceavo grado. Ella ha estado en el programa de DLA (Dual Language Academy)...