Espíritus hacen sentir su presencia en la biblioteca de la escuela
Hang on for a minute...we're trying to find some more stories you might like.
La preparatoria es conocida por sus historias de actividad paranormal en el auditorio o en la habitación 5, pero mucha gente no conoce las historias de la biblioteca.
Thomas Kovac, el bibliotecario, nos cuenta de una de sus experiencias: Era un dia minimo, entonces ya no había estudiantes en la biblioteca. Kovac estaba trabajando en el cuarto de atrás y las luces de la biblioteca estaban apagadas cuando escucho alguien decir su nombre. Jamás identificó a la voz que lo llamó.
Además de esto, en otra ocasión al final del almuerzo. Estaba guiando a los estudiantes hacia la salida cuando vio a un niño caminando alrededor de una de las esquinas de la biblioteca. Kovac le dijo, "Oye, vas a llegar tarde a tu clase, ya sonó la campana" pero el niño no se iba. Kovac decidió ir a ver pero no había nadie allí.
Rocío Méndez, la traductora de la escuela, trabaja en el cuarto atrás de la biblioteca. Nos contó que este año, Kovac vio a alguien subiendo las escaleras de la biblioteca, pero cuando fue arriba, no había nadie. Cuando bajó, Méndez y Kovac escucharon un "thump", como si algo había caído en el segundo piso. Méndez dijo que ella cree que hay espíritus o energías en la escuela, especialmente en el edificio principal.
Aunque unos no lo creen, actividades paranormales pueden ocurrir en lugares donde no esperas. La biblioteca es solo uno de los sitios con encuentros paranormales en esta preparatoria.
About the Writer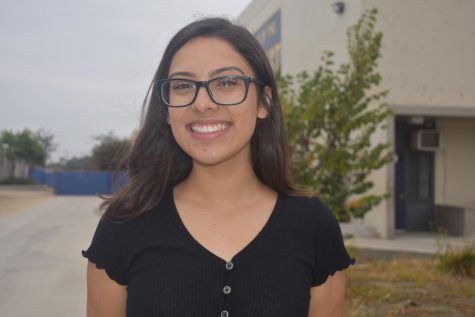 Nicole Naveja, Reporter
Nicole Naveja está disfrutando de su último año en Anaheim High School. Ha participado en el programa de DLA desde la primaria, y está en otros programas...