Cuentos Escalofriantes
Hang on for a minute...we're trying to find some more stories you might like.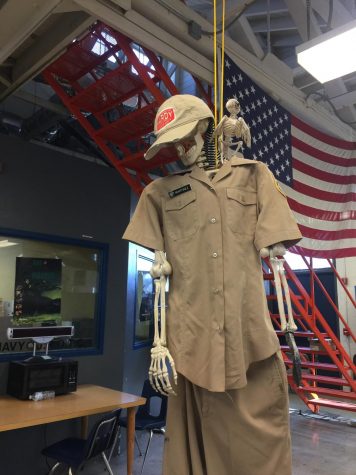 La preparatoria Anaheim acaba de celebrar su aniversario de 120 años. Abierta desde el 1898, la escuela tiene mucha historia. Hay historias de celebración y alegría mientras que otras son de tragedias. Varios trabajadores y estudiantes están convencidos de que las víctimas de las tragedias todavía vagan por los pasillos de la escuela.
El edificio principal es el lugar más conocido por su  actividad paranormal. En el edificio se puede encontrar la oficina de asistencia. La secretaria de oficina Annie DeMarco, nos contó que escuchan ruidos del teclado cuando no hay nadie más en la oficina. Varias veces, han escuchado ruidos que viene de la oficina del subdirector, Vidal Valdez.
A mediados de octubre, Chief Truly y Jessica Campos platicaban en el salón de NJROTC. De repente, escucharon música que venía de un cuarto separado que estaba solo y con las luces apagadas. Ambos entraron al cuarto de donde salía la música orquestral que tocaba fuerte. Pensaron que la música venía de una computadora del salón. Sin embargo, la pantalla de la computadora estaba apagada y no habían paginas de internet abiertas que hubieran estado tocando la música. De un momento al otro, la música paró de tocar. Todavía no pueden explicar el origen pero no dudan que sea un alma que no encuentra paz.
Un grupo de estudiantes caminaban por la tarde en la escuela. Sophie Rodríguez vió una figura por la ventana del salon 57. Se acercaron a la venta y al asomarse, no encontraron a nadie en el salón. Lo ignoraron y pensaron que había sido un error. Cuando siguieron caminando, una de las muchachas siento que alguien la empujaba. Giró la mirada hacia atrás y no vio a nadie.
Estas son solamente tres historias de las cientas que hay. A pesar de su reputación, la preparatoria sigue funcionado y el espíritu colono sigue fuerte.
About the Writer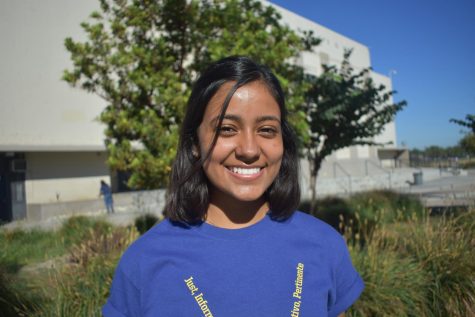 Adriana Cerda, Reporter
Adriana Cerda, nacida en Los Angeles, cursa su último año de la preparatoria en Anaheim High. Ha estado en el programa Dual Language Academy desde el...