Diana Vazquez Wins Second Nomination for Homecoming
Hang on for a minute...we're trying to find some more stories you might like.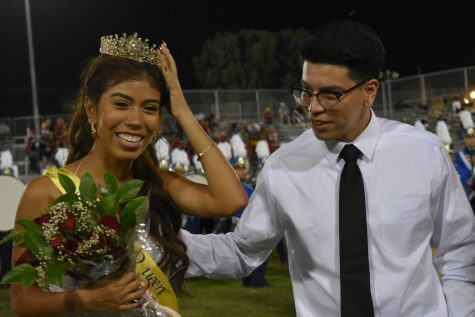 Running for royalty, Viridiana Bahena, Chelsea Gonzalez, Andrea Martinez, and Diana Vazquez were head to head hoping to win 2018-2019 Homecoming Queen. After all the campaigning, Diana Vazquez won the challenge of becoming homecoming queen. Anaheim High School students congratulated her for winning her second nomination.
At the time of the announcement for the Homecoming queen, Diana was anxious and nervous. As the silence broke and Diana Vazquez's name was announced as Homecoming Queen, she broke out into tears of joy and cheerfully exclaimed how winning for the second time, "is crazy and exciting." In her freshman year, Diana Vazquez won homecoming princess and now that she has won homecoming queen, she states that "the feeling does not compare."  Even though the cross country team nominated her, she had votes from track and field, the cheer-leading team, and other Anaheim High School students.
"It's my last year in high school and I want to be able to finish my senior year without having regrets." Diana Vazquez ran again her senior year because she wanted to have a great experience and remember this forever. She recalls heading to the field, keeping her head high and thinking to herself, "If I lose, it's fine but this experience will be memorable." When Diana Vazquez won freshman year, she was surprised and did not expect it, but now that she has won Homecoming Queen, Diana is in awe.
About the Writer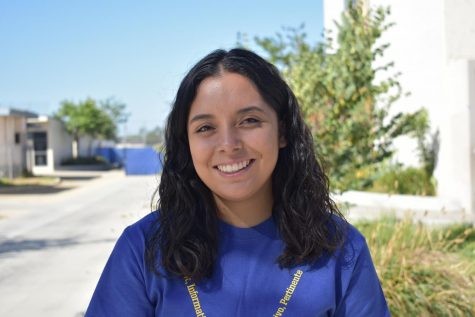 Mathilda Gonzalez, Reporter
Mathilda Gonzalez es una estudiante de Anaheim High School que está en el doceavo grado. Ella ha estado en el programa de DLA (Dual Language Academy)...